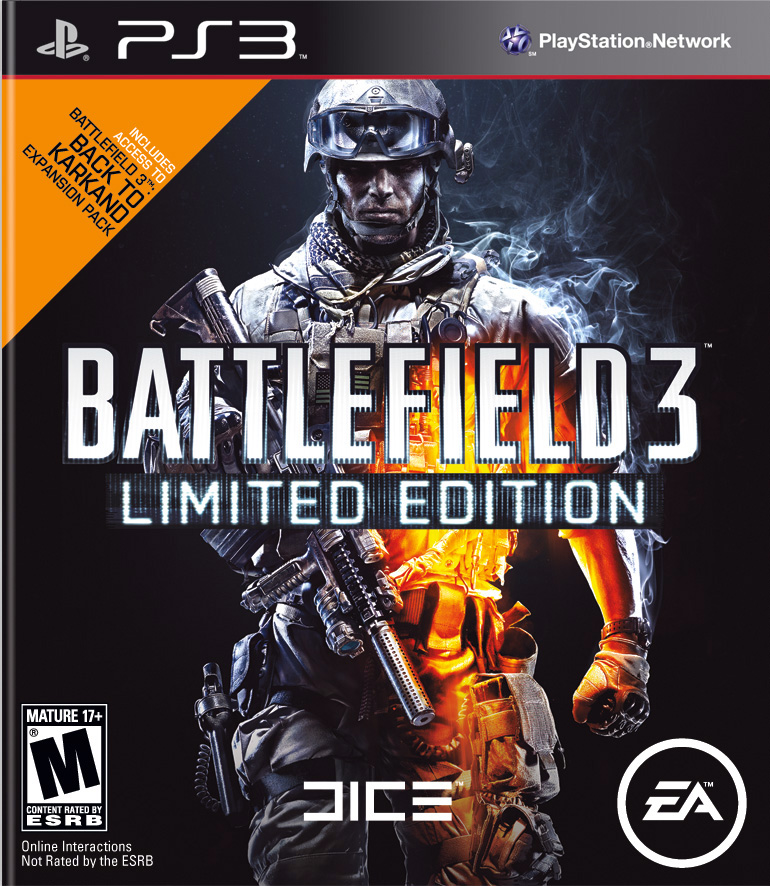 Prepare for full-scale war with Battlefield 3, the third major evolution of the long-running online battle franchise. Using the power of Frostbite 2 game engine technology, Battlefield 3 delivers superior visual quality, a grand sense of scale, massive destruction, dynamic audio and incredibly lifelike character animations. As bullets whiz by, walls crumble, and explosions throw you to the ground, the battlefield feels more alive and interactive than ever before.

In Battlefield 3, players step into the role of the elite U.S. Marines where they will experience heart-pounding single player missions and competitive multiplayer actions ranging across diverse locations from around the globe including Europe, Middle-East and North America.

In addition to exclusive weapons, the Physical Warfare Pack also includes the Battlefield 3 Back to Karkand digital expansion pack. Players can wage all-out war on four of the most celebrated maps from Battlefield 2, including Strike at Karkand, Gulf of Oman and the Sharqi Peninsula, all stunningly re-created using the power of Frostbite.